A Step-by-step Guide To Avail Of An Instant Loan For A Low Cibil Score
Instant Loan For A Low Cibil Score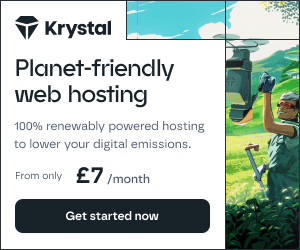 Your credit score is among the most important factors in determining whether you will be eligible for a loan or not. Lenders evaluate your credit history, which is based on your loan repayment in the past.
To qualify for a personal loan, you must have an excellent credit history, so when you apply for a personal loan, lenders will carefully assess your credit score. So, if you have a low CIBIL score, then before applying for an instant loan for low CIBIL score, you should understand how the CIBIL score plays a vital role in increasing the chances of your loan application approval.
Steps to obtaining an instant personal loan for a low CIBIL score
Check to see if you are eligible
You can apply on the lender's website to receive confirmation of your eligibility.
Select your loan type
Now, choose the amount of the loan and the tenor that best suits your needs.
Upload the required documents
You can upload the required documents online when you submit your loan application.
Transfer of the loan to your bank account on approval
If the lender approves your loan application, the amount will be credited into your account in a few hours or days after submitting the loan agreement.
Listed below are some important factors to keep in mind to avail of a personal loan with a low CIBIL score
Consider a lower loan amount
A poor credit score can make it difficult to get approval on a personal loan for low CIBIL score for a high amount of money. The lender will perceive you as a riskier applicant if you seek a larger loan. If you meet other criteria, you will most likely qualify for a lower loan amount. This is because your lender assumes that you will be able to manage your loan repayment better when you choose a lower loan amount.
Your repayment ability should sound promising
A lender may also be able to give you a personal loan for low CIBIL score if you demonstrate to them your ability to pay the loan back. If you can prove that got an increment on your salary or have another income source, the lender may approve your application despite your poor credit score. A stable job and a steady income source can indicate a higher loan repayment capacity. This can increase your chances of loan approval. It is, however, possible that you will be required to pay a higher rate of interest on the loan in the future.
Seek a co-applicant
There is an option to apply for a personal loan for low CIBIL score with a guarantor or co-applicant if you do not have a good credit rating. By Personal loan apply with a spouse, a close relative, or a friend with a healthy credit score, you will be leveraging their score to get approved for the loan. Moreover, you need to meet KYC formalities for the loan and provide a few signatures with the permission of your guarantor or co-applicant. It is more likely for you to be approved for a personal loan if you have a co-applicant and will be able to pay low-interest rates on your loan.
Choose loan against a collateral
Even though personal loans are an unsecured form of finance, you can check to see if a provision is made for the provision of collateral on loan. To improve your loan application, you can ask your lender and consider pledging security against the loan you are applying for. If you can offer collateral as a security, the lender might be willing to reconsider and offer personal loans even if you have a low credit score.
Make a request for consideration with an NA or NH on a credit report
If you have not taken out a credit card in the last 36 months or your credit report has remained inactive for more than six months, it will be marked with an NA or NH sign. Depending on the situation, this could indicate that you do not have a credit rating or that your CIBIL score can be lowered. If you understand the CIBIL score meaning, you can also talk to your lender before applying for a personal loan for low CIBIL score about this situation and request that they give your case some consideration. There is a possibility that your loan may be approved.
Read Also: How To Avail Of A Personal Loan With A Low Credit Score?