Different Types of Gothic Styles According to Different Eras
Depending on your interests and choices, you may like any of these gothic fashion trends.
Different Types of Gothic Styles According to Different Eras
Gothic Blouse
What emotions do you have when you see women's gothic clothing in a shop? Are you struck by a feeling of ghoulishness? Have you ever visualised yourself strolling down a lonely road with thick forest on either side while listening to distant wolf howls in the dead of night? Does it have an eerie, enigmatic feeling? You must have read a lot of Gothic literature and seen a lot of supernaturally themed Gothic movies.
You should also be knowledgeable about women's gothic attire. Nevertheless, are you aware of the various sorts it offers? We will talk about many clothing trends that are popular in the gothic fashion style in this article.
Gothic clothing always has a dark theme. Everything is dark and black, starting with the outfit and continuing with the makeup and accessories. It is commonly referred to as anachronistic. Because there is no set clothing code, the fashion is gender-neutral; in other words, we can say that the fashion is homogeneous. Individuals that are gothically attired have a spooky, macabre appearance.
Their incredibly terrifying appearance is enough to make us feel spooked. The Goth subculture is exactly where the fashion originates. Jordash Clothing is one of the wholesale clothing suppliers where you will get different types of gothic clothes and accessories.
The Medieval Ages are when the Goth subculture first emerged. It evolves from European works of art, literature, music, and architecture. The gothic-themed structures built in the Middle Ages evoked a feeling of mystery and the macabre.
These structures served as the inspiration for the authors' paranormal tales and books, spawning the Gothic fiction literary subgenre. Also, in the middle of the 1970s, punk rock bands served as an inspiration for the gothic fashion trend.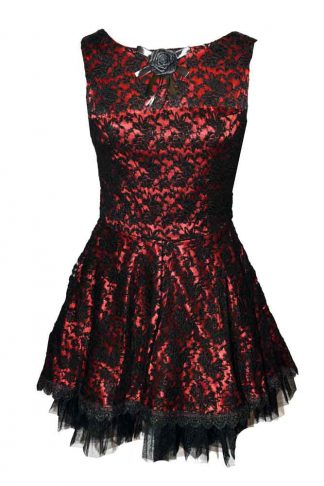 The early 1980s saw the emergence of gothic fashion in particular. Despite the dark, eerie, and horrifying tone, it gives a woman a rebellious and assured appearance. It serves as a symbol of women's power. It conveys the idea that a woman is independent and capable of standing up for herself when required.
 A woman wearing gothic clothing exudes a defiant attitude towards the patriarchal structure of the society. When clothed in gothic attire, they appear to be their authentic selves. This idea of gothic attire has also been portrayed by numerous female gothic novelists.
In other words, a female protagonist in gothic fiction written by a male author is always a "Damsel in Distress," whereas a female author's gothic fiction always portrays the opposite. A gothic blouse, a gothic dress, fishnet and accessory makes a woman look headstrong and confident.
Dark romanticism and horror are combined to create the gothic fashion trend. Female goth clothing typically consists of fishnets, corsets, leather jackets, long gowns and robes, gothic shirts, and skirts composed of velvet, silk, laces, satin, and net.
These gowns are always dark in colour, including black, dark or burgundy wine, purple, and others. They want pale complexion with dark red, wine, or burgundy-coloured lipstick and thick, smokey black eyes to add more spooky elements and look enigmatic.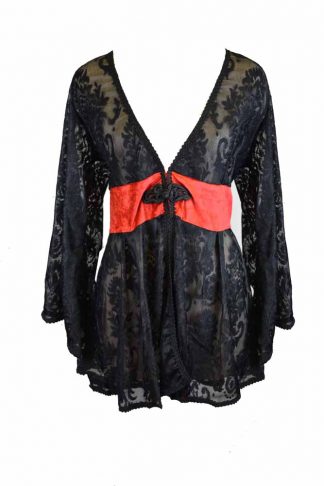 Ancient Goth Style
Gothic attire used by ladies in antiquity was straightforward yet elegant. The dress's sleeves were fitted at the forearms, which was its most significant feature. The gothic attire of the past was lengthy. Deep necklines were preferred by women at that time for their gothic attire.
The upper portion of the dress was fitted in such a way that the curves look prominent. The lower body, however, was long, flowing, and exaggerated. Women would either wear their hair loose or tied up in a bun to complete their gothic appearance.
Victorian Goth Style
Victorian literature served as the inspiration for this gothic style. A combination of logic and romance characterised the Victorian era. As a result, this look is occasionally referred to as romantic goth. Long gothic dresses with corset tops, a pair of black gloves, fishnet stockings, and gothic veils are the preferred attire for women in this look. The clothing is a dark shade of red, purple, or black.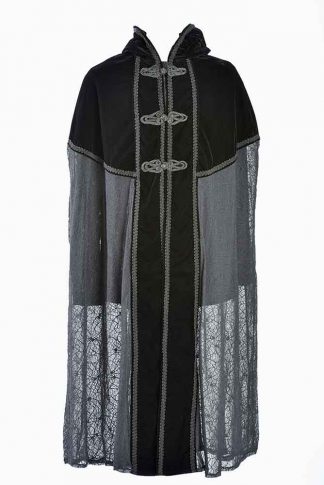 Gothic Style of '80s and '90s
The most popular Goth fashion trend is this one. It is also thought to have been influenced by punk rock bands. Individuals wore black jeans and blouses with ominous, mysterious, and spooky imagery on them throughout this time period. Dark khloe eyes and pale skin are typical cosmetic features. Fishnets, leather boots, belts, and bracelets were also worn as accessories.
Contemporary Goth Style
Modern gothic attire is straightforward and understated. The details are not given much consideration in this style. It has a creepy but funky appearance. This fashion is popular and used everywhere. This style is enhanced with tattoos and body piercings.
 The most popular clothing items are black pants and black tops, worn with barely-there makeup and long, straight hair in various tones. Also, the outfits feature some chic cuts and designs. Most often, simple and eerie jewellery is selected.
Summing Up
All of these gothic looks are distinctive, gorgeous, and lend a spooky air to the outfit. To get many possibilities for the goth fashion style, you may also go to different websites where you can find a spooky gothic cape, blouse, dress and so on for your gothic look.
 Also, superstars like Siouxsie Sioux, Kerli Koiv, Angelina Jolie (Maleficent), Margot Robbie (Suicide Sqaud), Helena Bonham Carter (Harry Potter Series), and others can serve as sources of inspiration for goth fashion. You can wear gothic fashion at any moment because it never goes out of style.