How To Choose Event That Brings Your Business Results?
business events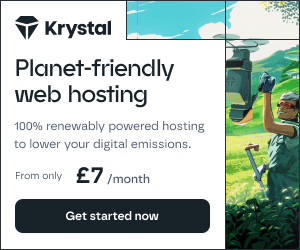 The main goal of participating in conferences depends on the stage at which the company is:
· For those who have recently started, this is, first of all, the fastest way to enter the market, learn its features first-hand, meet the right people and get live feedback on your product.
· For companies in the stage of active growth, the search for potential customers and communicate with existing ones comes to the fore. At large conferences, as a rule, a significant part of the audience with which the company is already working or wants to start working gathers.
· For those who have already firmly taken their place in the market - the opportunity to communicate face to face with current customers.
Tips To Choose An Event
The more tasks listed above can be solved by one event, the better. Therefore, it is important that the conference combines the format of presentations, discussions, and networking. From year to year, we attend many conferences, such as CMO conferences, TED conferences, etc. But we participate in only a few of them regularly. Why? Unfortunately, most events often have problems, such as:
· Narrow market
· Limited participation of stakeholders
· Weak content
· Low involvement
· Weak level of traditions
That is, some conferences cover a small part of the required audience, others offer a not very interesting program, others are held irregularly and disappear without having time to gain a critical mass of interested people.
Therefore, we carefully choose the events in which it is worth taking part. For more than 5 years of work, we have visited, without exaggeration, all events in the Ecommerce industry several times and can evaluate each in terms of benefits (both for the service company and for retailers).
How To Get The Most Out Of It?
Therefore, in the end, we will give some tips on how to get the most out of the event.
Assess Your Audience Ahead Of Time
What people and companies you want to reach, what reports to listen to, who to talk to - all this is important to think over before the event starts. Look at the list of speakers, exhibitors and participants, if these data are available.
Make A Schedule For Attending Reports
Choose the topics that are most interesting to you in the program in order to understand exactly what time and in which rooms you want to be, and how much time you have left for communication.
Make Appointments In Advance
If you know that you will need people at the event, try to schedule a meeting in advance, so that it will be more convenient for you and your clients and partners to plan your day. Discussing issues on the run is not always a good strategy.
Prepare A Speech For Sales Managers
Sales speech at personal meetings and at the booth differs from each other. You should have hook phrases that you can use to interest a passing visitor, a short presentation of the product, and of course, deep expertise to answer potential customers' questions.
Communicate More
Pay special attention to current customers. Even if you haven't made an appointment beforehand, try to talk to every partner you meet - even a short conversation will help strengthen the relationship and make the collaboration more fruitful.
Good luck with the events!