How to Travel Cheap and Save On Your Vacation?
misconception about travelling on a budget. This blog can prove you wrong by demonstrating some of the effective ways to save money while on a trip.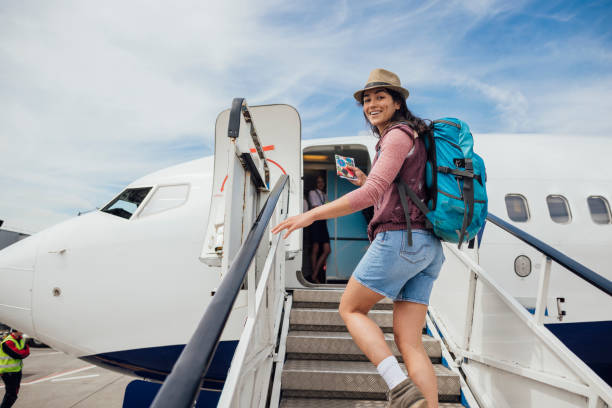 How to Travel Cheap and Save On Your Vacation?
Cheap Travel Tips
The first thing that strikes your mind while planning for a vacation is its expenses. You hunt for ways to downsize the payout in order to make your travel more economical. With some thrifty travel hacks, the possibilities to save money on your next trip are quite bright.
This feeling of saving is unparallel provided you have tried all avenues. You need not have to do something out of the box to be able to save money. There are loopholes in your travel plan that might assist you to stash extra money.
All you need to do is to understand the different ways you can achieve this target. Curtailing the travel expenses would mean you can have more money to sponsor the fun elements on this trip. Besides, these hacks are super essentially for someone who is willing to enjoy a trip on a shoestring budget.
The extent of saving will vary depending on the destination you will visit. You should not overlook the duration of your stay in that particular place. All this will take up space in the overall expenditure you will have to cover for this travel plan.
It does not matter if your budget is low, you can still travel by taking the following tips and tricks into account. This blog will help you.
Spend Less and Save More During your Travel
You might have seen people having extravagant experiences while travelling. Your financial limitations do not let you have these experiences. Optimize your budget and have a great time travelling. You can further keep these money-saving travel hacks in mind.
Pick up the off Season Travel Plan
Various travel destinations witness the highest influx of tourists when the season is on. For example, if it is a hill station, people will obviously visit during the onset of winter and not in summer of course. The hotels and the different tourist attractions of that particular place become very expensive.
The prices will automatically drop once the season is over. If you want to save money on the hotel-stays and other attractions, picking the off-season travel plan would be best. You can compare to see a remarkable difference.
First, select the destination and research when the peak time of a tourist's visit is. Avoid planning your trip around this time so that you can take pleasure in travelling without splurging money.
Adjust Travel Expenses by Borrowing
If this trip has already been planned months ago, you cannot step back from it, as you do not want to miss the fun of travelling together with funds. The next off-season trip might not have the company of your friends.
What should you do next? In such scenarios, when you cannot extend your budget and get money from personal resources, you can depend on borrowing. Options like loans for holidays can be a convenient choice.
This financing option comes with features that would allow easy repayment and competitive charges. However, you must weigh your options carefully. It is because you will have to pay for all of this at the end of the day.
You will have the liberty to borrow according to your needs and affordability. Borrow responsibly and without exceeding your optimal limit or else repayment will be tricky for you.
Look for other ways to Borrow to Manage your Setbacks
What if your credit scores are not favourable? Few lenders will disagree to offer you loan help by raising concerns about your repayment capability. They might give weightage to your credit history and deny offering the above loan option.
However, you cannot cancel the trip at this point as you have already invested some amount of your money in it. If your affordability is convincing, you can get a second chance by applying for bad credit loans with direct lenders in the UK.
As you can see, these loans are a special category and will have flexible terms. It will help aspiring traveller like you who is worried about bad credit scores in acquiring the additional funds with the least exertions.
Explore free things first to Travel within Budget
You will be amazed to find how many things you can do free and without spending any money. Maybe, you have never paid attention to such things, as they do not surface too easily in internet searches also.
If it is a small place, you can prefer to walk instead of taking a costly taxi ride. You can even hire a two-wheeler to explore the nearby attractions of this place. Apart from being pocket-friendly, this trick is environment-friendly also.
Skip Buying outside food instead Carry on own
It might seem like an odd trick but it will work wonderfully. Possibly, you might not have to come across this hack anywhere else. However, not everywhere you cannot carry food with you.
Try to pursue this trick wherever possible. Keep different types of snacks with you so that they can take care of the small hunger pangs. It will also ensure you do not have to stop over and again to buy food.
If possible, buy snacks from the local market instead of expensive stores. Keep protein bars handy with you. They will help you to keep your stomach full for a longer duration.
Carry lighter Baggage to Save Money
If you want to keep checked baggage fees out of your budget, pack light. Make sure that you can accommodate the essential things in your hand luggage. This way, you do not have to pack a check-in baggage.
For a beginner, packing light will not be an easy task. You must learn ways by searching the internet. Enough resources are there to help you out.
The Bottom Line
Your excitement level goes to another level when you plan for your next travel. However, the budget can disappoint you over and again. Fret not as this blog is at your rescue now!
It shows how you can travel on a limited budget and can enjoy it to the fullest. Apart from making early bookings to stash as much money as possible on this trip, you can try out the given hacks also.