The evolution of embroidery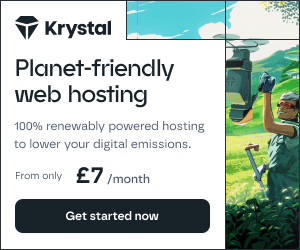 Embroidery surely is a damn beautiful art that has fascinated humans for centuries. The art of embroidery has been used by humans to create stunning decorations on fabrics. While the existing form of embroidery is significantly different than the initial versions, the history of embroidery can be traced back centuries. Back in day, embroidery was mostly made using pearls and other natural decorative stuff. In pre-modern times, hand-stitched embroidery became the new norm with sewers embroidering exquisite designs on fabrics.
The rise of machine embroidery significantly evolved the scope and utility of embroidery. Today, embroidery digitization and powerful embroidery machines has made embroidery an effortless task.
Here in this blog, we will be going through the historic evolution of embroidery and see how this beautiful art has become the most exquisite form of personalization to gain a better appreciation of this enchanting art.
Ancient Origins – Embroidery History
As mentioned above, the history of embroidery can be traced back to centuries. In fact, humans has been involved in embroidery for as long as they were able to produce fabrics. While today, it's a globally practiced art form, initially the technique originated from Chine and Near East. Archeologists have discovered the hand-stitched embroidered clothing, hats and even boots dating from 30,000 BCE.
In Europe, scientists have unearthed embroidery evidence that dates back to 9th and 10th centuries. This marked the oldest finds of embroidery in Europe that reflects to the age of Vikings.
Embroidery gained popularity in Europe around the 1000 BCE. The rise of Christian church and royalty gaining powers across the continent are largely attributed to the sudden increase in popularity of embroidery. In those times, royalty and church commissioned embroidered items as a display of wealth, power and highness.
History of Hand Embroidery
For centuries, hand embroidery was a highly desired skill and attracted respect and wealth. During early days of embroidery, hand embroidery was mostly about decorative designs. Over the centuries, simple hand embroidery designs blossomed into stunning intricate artwork.
Up until the early 20th century, needle work including embroidery was considered as a crucial skill for women's education. Women from different cultures and backgrounds were taught from early age the basics of embroidery and over the years they were able to create advanced intricate embroidery designs.
With all the elusiveness, royalty and nobility associated with hand embroidery, it was nonetheless a labor and intensive task. Creating an embroidery design on fabric took anywhere from 15 days to multiple months. This naturally meant that hand embroidered was something that only the royalty and upper classes could afford. In those times, embroidered clothing, religious objects, and other decorative items were proudly displayed as trademark of high-status and wealth. Wool, silk, and linen were the most used fabrics for hand embroidery.
The popularity of hand embroidery started to dwindle in the late 1800s, with the introduction of embroidery machines.
From Hand Embroidery to Embroider Machine
Embroidery machines were first introduced in the late 18th century at the helm of industrial revolution. In coming decades, the technology underwent massive adoption from industrialist, who started throwing out fascinating machine embroidery work at mass scale.
In fact, the historic evolution of machine embroidery is quite remarkable on its own. Initially, these machines were adopted by home embroidered and were operated by two people. Over time, the machine incorporated newer technology and hand machines were replaced by Schiffli machines, there were able to use two threads; instead of single thread. The Schiffli embroidery machines were also 20x faster than the previous generation of hand embroidery machines
Moving on, chain stitch machines were invented, which truly marked the start of mass production of embroidered fabric. The chain stitch was patented in the US in 1857, and soon it spread like wildfire, with industrialists lining up these machines to create majestic embroidery designs. Within a decade, the technology used by embroidery machines was sophisticated enough to churn out embroidery that matched the level of hands embroidery.
Moving to the 21st century, today embroidery is taken as an effortless task. The whole process of embroidery designing has been automated; from embroidery digitizing to stitching; software and machines are able to handle all tasks involved in the process. The digitalization of embroidery also greatly improves the efficiency of the process, while significantly lowering the price of the art.
While the embroidery techniques may have evolved greatly over the centuries, the essence of embroidery remains the same; creating timeless designs that fascinates humans.
The Uses and Purpose of Embroidery
The use purpose of embroidery is highly dependent upon multiple factors, including materials, time and location. Primarily, the technology is used to create decorative designs on clothing and other items. In recent times, the scope of embroidery has increased significantly with commercial interests taking the center stage.
Today, embroidery digitizing enable commercial businesses to leverage the technique to design embroidered hats, jerseys and other promotional merchandize. From sports league to large enterprises, organizations rely on quality embroidery services to meet their marketing and financial goals.
However, beyond the commercial use of embroidery, the technique today is still revered in various cultures across the world to portray cultural identity and important life events. For instance, embroidered clothes takes the center stage for all wedding clothing in India. From bride to guests, all love to embellish stunning embroidered clothing to celebrate this once in lifetime event.
Many cultures use embroidery to portray important life events and signify their cultural identity. In India, traditionally, the bride's grandmother will embellish the wedding shawl. In China, embroidered birds signify the ranking of officials.
Embroidery Today
Today embroidery is far more advanced than it was in the past. Computerized embroidery machines that use selected digitalized patterns are the preferred method.
The computer downloads and digitalizes your embroidery designs. The machine then translates this design onto the fabrics to create your finished product. The computer can store multiple designs onto the system. Therefore, the process can be used repeatedly to produce identical or slight variations. The ease of embroidery has made it increasingly popular with small businesses.
Embroidery is now commonly used to add logos and monograms to clothes, gifts and uniforms. It is also popular with decorating household linens and decorations. Many also still opt for hand-stitched embroidery as a relaxing hobby. However, hand-stitched is not time or cost-effective. Due to technological advancements, hand-stitched embroidery is rare when it comes to retail products, but makes a great hobby or unique gift