7 Tips to Master the Art of the Virtual Event
Companies don't realize they have enough resources to move to virtual events. The biggest problem is adapting what you already know to this new environment.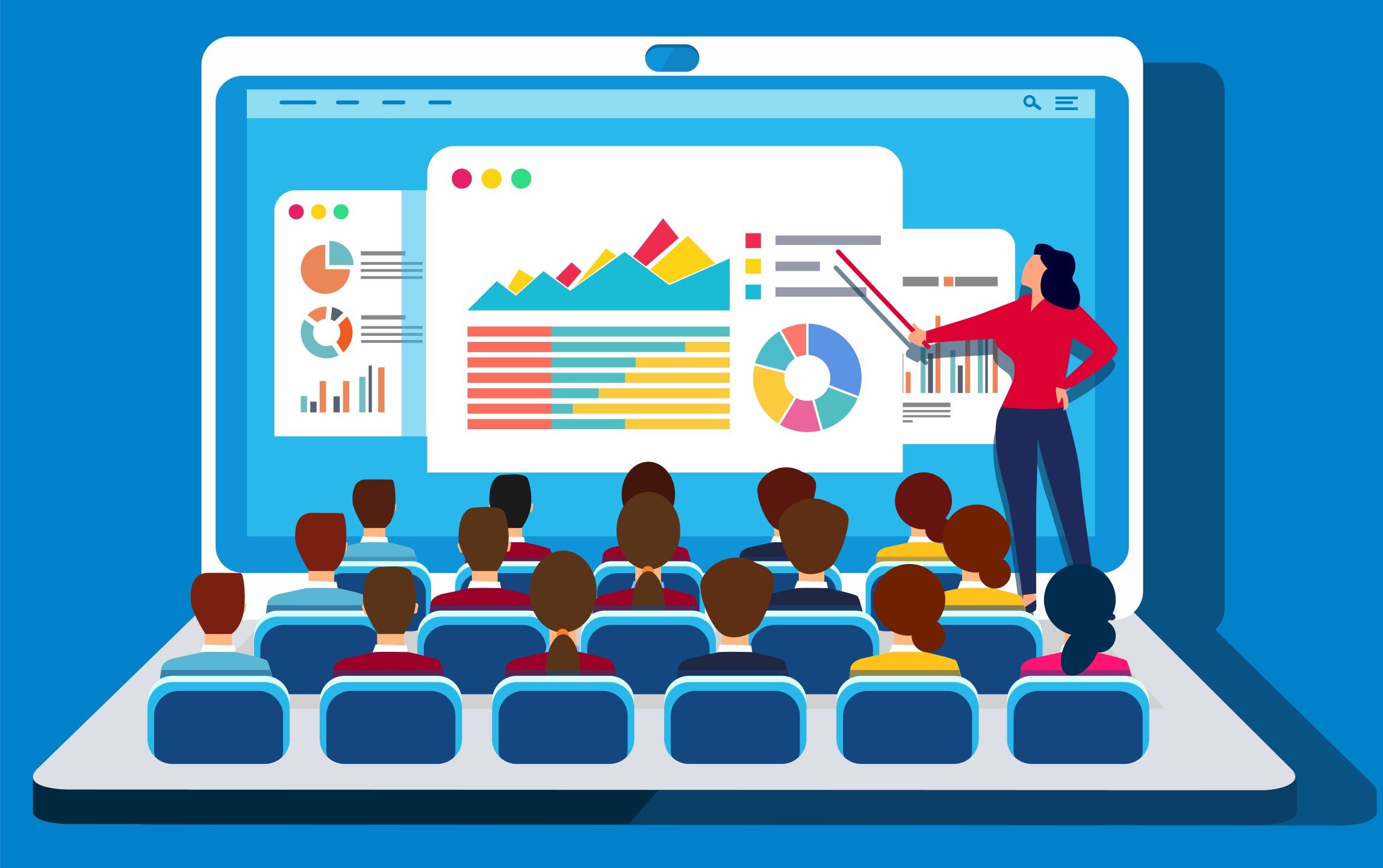 Virtual Events
It may seem difficult to plan a virtual event for the first time, but many businesses may not be aware that they already have the resources to switch to virtual; the largest challenge is adapting what you already know to this new environment. Your familiarity with your brand and audience is your secret weapon. Your vision will come to life if you combine that with the appropriate virtual event services, strategy, platform, and effective execution. You've come to the perfect place if you've never hosted a virtual event before. You will learn the most useful advice in this webinar to help you successfully host a virtual event.
Best tips to plan and host an amazing virtual event
Understand the purpose of your virtual event
Without a specific objective in mind, having any kind of event is pointless. Decide what your goals are before moving further. They might consist of the following:
Promote your company's brand.

Show that you are a thought leader in your industry.

Connect with customers to gain their opinions.

Display the goods and services you offer.
Next, decide who you want to see your content. Do you want to connect with local corporations or proprietors of small businesses? Is your product highly specialized or usable by a larger group of people? Before you go, be sure you understand your objectives and target audience because these choices will help you build your online event.
Select the format and topic
Depending on the target audience and the objective, virtual events can take on a variety of different formats. Here are a few popular formats to think about:
sneak previews A first-time product introduction can benefit from a unique, behind-the-scenes glimpse.

Online seminars or classes: This style is appropriate for more sophisticated, technical subjects. Webinars are online conferences for learning. They frequently include a game, a way for the audience to participate, or a Q&A session.

Interviews or talks: Giving a speech or moderating a panel with other industry experts is a terrific method to create thought leadership in your sector.
A typical online conference includes a number of speeches and smaller group discussions on diverse subjects related to one overarching theme. By selecting the appropriate format, you can guarantee that your audience will remain interested and participate during your virtual event. You can hold many types of virtual events with the aid of virtual event solutions. Make sure you are certain about the topic you will cover after selecting your format. As you consider your subject matter, ask yourself these questions:
Is this a step forward?    

Will it offer insightful and practical takeaways? 

Do I have anything novel to say about this subject? 
Choose the right virtual event platform
Choosing the ideal platform is essential to giving your audience a wonderful experience. Think about the following elements:
Easy to use: If you want to provide your attendees with a wonderful experience, use a simple, straightforward platform.

Mobility: Some attendees will join your event using their smartphones or tablets. You must guarantee that they get the same experience as computer users.

Recording: Having the ability to record your event will allow you to share it with registrants who were unable to attend on the scheduled day. At a later time, you might even repackage it as an online course.

Some features: functions, including screen sharing and chat, are available on all conferencing platforms. Others can only be accessed using particular tools. One such example is breakout rooms.
Choose a suitable date and time
People have a lot of discretion when it comes to attending online activities. Anywhere in the world with an internet connection is able to participate. However, this does not excuse you from giving your event's date and time serious consideration. It is unlikely that holding your event during regular business hours and early in the week will be successful if your target audience includes working professionals. Although scheduling the event on the weekend is beneficial, people still desire and deserve downtime. It may make sense in this situation to hold your event on a Thursday or Friday. It gives attendees what feels like an extended weekend and serves as a professional growth tool.
The majority of virtual meeting platforms let you send targeted audiences automated calendar invitations. Attempt to avoid arranging your virtual event over significant holidays. At these times, people frequently have personal plans on their minds, which makes attendance likely to deteriorate.
Offer networking opportunities
The idea that they won't have the same networking chances as they would at a real event is one of the main worries people have before signing up for a virtual event. Thankfully, networking may be incorporated into your event schedule. Promote networking by
Using live chat

Creating networking events within the event

Leveraging social media engagement

Using live video streams

Using event gamification

Creating virtual spaces for people to gather
If you are conducting an online exhibition, you can use the virtual expo platform.  It will help your audience to interact with hosts and sponsors virtually without any geopolitical restrictions.  
Email marketing
One of the best marketing techniques accessible today is email marketing. Make sure to invite anyone on your list of previous attendees to your forthcoming event. These people are more likely to be familiar with your brand and to sign up because of this. Remind those who have already registered through email. Include instructions on how to make use of the virtual summit platform, advice for networking online, and tech support contact information.
Follow up
Make sure to explain to your attendees how they can access the event's recordings later on. They'll be inspired to participate once more in the future by this. Send an email to all attendees with the following information:
We appreciate your attendance.

a URL for the event's video or your presentation's slides.

a restatement of your CTA and, if applicable, the bonus offer.
The magic happens during the follow-up phase. In many circumstances, people require multiple prompts before they act, so if you don't follow up, you'll be losing out on worthwhile prospects. Additionally, you ought to contact everybody who registered but did not show up. Send the event slides or a tape so people may watch them at their own pace. If it's suitable, you can also include the CTA and bonus offer.