Website Layout Design Guidelines 2023 And Beyond
Check out this guide for website layout design to come up with a better understanding of basic concepts for effective decision-making.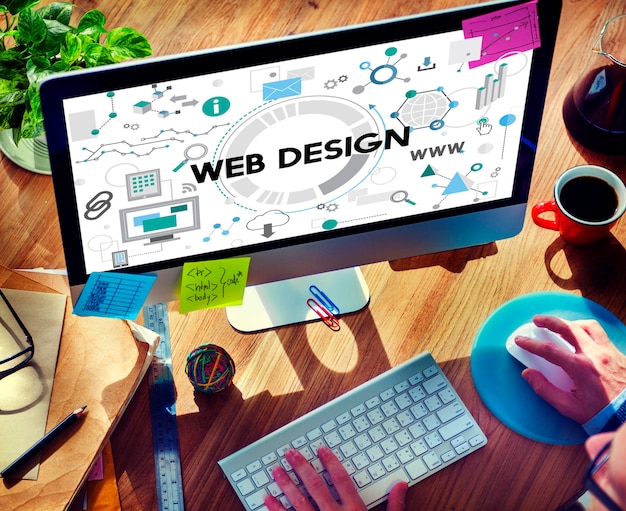 Website Layout Design Guidelines
This is the beginning of your web design adventure!
Creating a website is a major choice, but the finest ones result from a series of smaller steps related to the design layout. Many factors go into creating a strong online presence for your company. It may include the selection of the correct CMS and web server, choosing a template, fine-tuning your content, and picking the ideal layouts for your goods and services to showcase.
However, the design of your website is a huge choice that requires a lot of time, effort, and imagination. So, check out this guide for website layout design to come up with a better understanding of basic concepts for effective decision-making – keep reading!
Essential Guidelines for Layout Design of Your Website in 2023 And Beyond
Creating a web page may be a daunting task. Web page design is a complex field with many rules, terms, and procedures that control how well a web page accomplishes the goals it was created to accomplish.
1. Focus on Legibility considerations. 
If the material on your website is difficult to see, it will be difficult to convey your message. Content readability is crucial for your website's success, but inexperienced designers make a variety of mistakes that make this difficult.
The consequences of poor text color decisions may be disastrous. In certain cases, it may not be easy to see text on a website if the information is white on a bright background, for example. It is also more difficult to read on a dark background with dark text. Making it more difficult for viewers to grasp the message being given by an image such as a banner may result from adding text to the picture.
However, if you don't have the proper knowledge, web design might be difficult to grasp. Owing to this reason, people heavily rely on a website design agency in Dubai for website creation and maintenance. It is owing to the fact that the digital world is growing more rapidly. Your company's brand will benefit from professionals for such activities.
Moreover, it is also advisable to choose fonts that are easy to read and are not too small. In fact, even for the elderly, a font written in cursive or with serifs may be difficult to decipher. Similarly, if the text is shown in smaller-than-usual font size, the problem will develop. Don't forget to take advantage of sans-serif fonts and large letter sizes to make your website design layout simpler to navigate.
2. Consider color contrasts aligned with page patterns
Make use of the appropriate color contrast. Alternatively, you can opt for bright text on a dark background and dark text on a white background. The best contrast is achieved by using a dark font on a light background with black text, albeit reading for an extended period of time may be exhausting for the eyes.
Don't forget to add a text overlay to an image to increase the contrast between the text and the background if you're adding text to it. To make dark text stand out, apply an overlay that is either dark or bright in color to contrast with the dark text.
3. Deploy the principles of visual hierarchy. 
Another concept that is significant in web design is the concept of visual hierarchy. A user processes the information on a web page in this order after seeing it.
It may be easier for your consumers to recognize the logical evolution of your information if you employ a variety of font sizes and colors in your design layout. As an example, the title of the article is much larger than the headline of the section.
In addition, the font size of the header of this section is larger than the font size of the content. Remember to put the title at the top of the page in order to guarantee that it is the first thing people see. We find that using a range of font sizes for the titles, headers, and text makes it easier for people to traverse our information.
You should be able to articulate the ultimate goal of your website clearly. Is it important for you that people purchase your products?? Regardless of the circumstance, you may use visual hierarchy to drive customers to your website's most important selling components.
4. Align typography with web page sections. 
It is imperative to point out that the general rule for font use is to use no more than three typefaces at a time. When it comes to typefaces, one is typically sufficient. To put it another way, if you employ a large number of fonts on your website, it will seem disorganized and unprofessional.
Additionally, your font decisions should be consistent. Furthermore, they should be appropriate for your industry and the message you are aiming to convey. Sans serif fonts are an excellent option if you want to convey a modern image of websites. It is imperative that you avoid fonts that are too flashy, cartoonish, or generally unprofessional in appearance.
5. Define proper sections for CTAs
Visitors' first impressions of your website should be a clear call to action. This should be one of the first things they see when they arrive (CTA). Typically, you will have a button on the top page of your website that reads "Contact Now," "Read More," or "Book a Session" that you may click. It is the CTA's responsibility to persuade consumers to take action.
Sometimes the CTA (call to action) is placed at the bottom of a page or is removed altogether. However, you shouldn't do this. Ensure the CTA is one of the first things a prospective customer sees since it is responsible for eliciting the desired response.
For this, you should define proper sections in the website layout for incorporating CTAs into the website. It will attract visitors and increase the click-through rate. In the case that you are unable to do so, it is always suggested to get assistance from professionals for a balanced approach to website building. It is because experts know the techniques and trends in website design.
Final Thought
Make a solid first impression of your website on your audience. You never get a second chance to make a first impression when it comes to establishing it. Depending on the situation, a person's first impression may be created in as short as three seconds and as long as seven seconds.
When it comes to web design, this identification procedure is much more expedient. So, what strategies can you use to catch people's attention straight away? The design of your website may be improved on a continuous basis. So, consult with SpiralClick Web Technologies today to get a well-defined design layout for your website successfully!