What are The Best Diwali Gift Options For Your Friends And Colleagues?
Diwali gifts for friends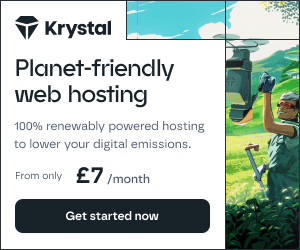 One of the biggest celebrations celebrating Indian culture is Diwali, also known as the Festival of Lights. People all across the world celebrate Diwali for a variety of reasons. This festival, which falls on the same day as the Hindu New Year, symbolizes the triumph of light over darkness and a fresh start. Candles and lamps are decorated, Lakshmi and Ganesh's puja is done, Diwali gifts are exchanged and firecrackers are burst during the festival of lights.
The exchange of dry fruits and goodies has been there for a long time.
In this busy 9 to 5 lifestyle, if you are confused about what to give your friends this Diwali, then you have landed at the right place. Read on to find out the best Diwali gifts for friends and colleagues.
Handmade Diwali Gift Hamper
You can use a basket or tray to create a handcrafted hamper. You can add some colorful thermocol balls after first covering the base with cotton wool or red or golden cloth. Now, get creative and add chocolates, cakes, and dried fruits to this gift basket. Add a couple of Diyas, a few incense sticks, and any additional Diwali pooja samagris required to complete the Diwali rituals. Alternately, do something entirely new and decorate your Diwali gift hampers with a plant, flowers, or wind chimes.
Exotic Tea
What do you think would be the ideal Diwali gift for the tea lovers you know who will drink tea as often as it is offered? The appropriate present for them would be one of our distinctive tea sets with a variety of tea leaves to satisfy their tea desires. Additionally, you may add images to it or order one in their favorite color.
A Compilation Of Bollywood Movies
Giving your friend who enjoys Bollywood movies a board game to test their knowledge of Bollywood trivia, a work of art, or a well-liked CD compilation of their favorite Bollywood films will liven up your Diwali celebrations. It is one of the most unusual Diwali gift options for your movie fanatic friend.
Small Potted Plants
A unique gift that will last is a potted plant. The best plants to give as gifts are those that are both lovely and simple to care for. For instance, a strong succulent, flowering amaryllis, snake plant, or orchid planted in a lovely container offer wonderful gifts that are certain to please and require little maintenance.
A Dry Fruit Basket
A common Diwali gift that is commonly given to family and friends is this one. However, wrapping it yourself is a fantastic way to personalize it and show that you care. When they realize how much consideration you put into making their Diwali celebrations even more memorable with your gift, your friends and family will be ecstatic.
They might receive a variety of dry fruits, or you could expose them to nutritious new meals like chia and flax seeds, pumpkin seeds, and other seeds. You can quickly turn it into a nourishing basket for your friends and family.
Wall Hangings
A colorful painting of Lord Ganesh and Goddess Lakshmi to complement their Diwali decorations would be the most unusual present for art enthusiasts. Sculptures of Lord Ganesh and Goddess Lakshmi are also appropriate gifts since they symbolize wealth and fresh beginnings for everybody.
Personalized Diwali Gifts
A personalized gift for your friends is a fantastic way to show them how much you care. Including a personal touch shows that you gave the procedure some thought, whether it's for your father, sibling, girlfriend, or your friend who is about to get married. Personalized gifts never go out of style, whether it's a wallet with their initials engraved on it, a pair of cufflinks, or a set of passport covers. It is one of the best Diwali gift items for your friends.
Self-Care Goodies
Over the holidays, it's thoughtful to show a friend or family member affection, adoration, and self-care gifts. Everyone's definition of self-care may be different, but the fact remains that women frequently neglect their needs when they are busy. Although ice cream and face masks are tried-and-tested stress relievers. Give the female friends in your life some fragrant candles, bath bombs, and beauty items so that they can take self-care seriously.
Customized Coasters
You can provide handcrafted or custom-designed coasters that have an unconventional charm and go well with their unique tastes. To reflect their personality, the coasters might have a variety of quirky designs and phrases printed on them. The most enticing present you can offer somebody is this basic one.
Also Read: Delicious Cake Flavours To Commemorate All Important Occasions