Why is information technology so important in today's society?
IT experts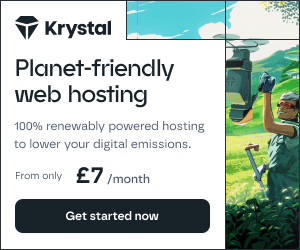 Why is information technology so important in today's society?
Importance of information technology in today's world: Why is information technology so important in today's society? Benefits and uses of Information Technology.
Importance of information technology in today's world
Why is information technology so important in today's society? IT is the study and application of computers and telecommunications that store, retrieve, study, transmit, manipulate, and send data. Information technology is a combination of hardware and software that is utilized to execute everyday tasks.
Most IT experts work with a company and show them what current technology is available to fulfill their required activities, then either incorporating technology in the setup or establishing a new setup. In today's society, information technology is a key employment field. IT has a surprising importance.
The 1958 Harvard Business Review article defines information technology as consisting of three components: data processing, decision support, and business software. Information technology includes networking, hardware, software, the Internet, and people who work with these technologies.
Managing computers, networks, and other technological aspects of a business is now commonplace. Other IT-related vocations include web development and technical support.
We use information technology every day since we live in a "world of information". Many businesses will form "IT departments" to oversee their computer technologies in the next decades.
The fundamental definition of information technology is anything these departments do or will do.
There are numerous facets of information technology, as follows:
Information Technology governance:
Effective policy and procedure combination to manage IT systems smoothly and in sync with the organization's needs.
IT operations: IT operations can be seen in an IT department's daily work. In addition, it manages devices and performs tech support.
IT hardware includes the physical components of IT. It includes setting up phone systems, routers, servers, and laptops.
Business Information Technology Definition:
IT is huge in business. It assists all corporate sectors in automating processes and systems to achieve goals, generate income, and minimize work inefficiency. Business information technology is becoming increasingly important in areas such as business transactions, customer service, and regulatory compliance.
Business Information Technology exists to meet the ever-increasing demands of industries and customers.
A good corporate information technology balances complicated computer systems and good business practices.
Business IT supports firms with hardware, software, and procedural modifications. With good technology management, improving employee engagement, access to information, and flexibility in responding to business difficulties becomes much easier.
To achieve success in any commercial field, two non-tangible factors are critical: knowledge and information. Business information technology successfully blends management, communication, and information abilities. A good communication system and information may reduce risks, strengthen systems, and support business initiatives.
Business information technology experts model, secure data, administer, and improve systems.
Why is IT important in today's society?
IT helps to establish and grow the business sector, maximizing output. The advancement of information technology has reduced the time taken to generate business. It offers digital security, storage, and communication.
Information technology requires computer software to work. Computers link IT to global enterprises. It aids personnel in keeping track of their numerous consumers. It allows consumers to consult doctors online and get advice on their health issues. The technology can also maintain patient records properly.
Programming/coding, data conversion, data retrieval and storage, and system analysis are used to collect data. The emergence of Information Technology has also revolutionized the education sector. Computers, software, and the internet are very useful in business.
Companies now have virtual vaults, a new storage method that allows users to preserve or retrieve data. The IT section provides a solid communication mechanism.
Computers and the internet improve education. IT helps improve school systems, student activities, and teaching procedures.
Students are more open to learning online and using current technologies. There are live instructor interaction sessions and specific classes for children with disabilities.
Students are not limited to the standard learning methods. This was made feasible by the introduction of Information Technology in education, demonstrating its value.
Work, education, entertainment, and health all have an IT atmosphere. From ministries to schools, IT is used to maximize achievements.
Physicians utilize IT to review record entries, patient history, and prescribed dose. IT is also used in agriculture to boost productivity. Satellites help agriculture forecast monsoon and pollution. Seed planting, water irrigation and fertilizer use are all achievable with drone technology.
As stated above, information technology is vital in the twenty-first century. Every field requires IT. No company, education, agriculture, or health sector can function properly without the internet and technology. Today's technology is vital.
There are numerous roles available in the field of information technology, including the following:
Data scientist
Network Administrator
System Administrator
System analyst
Technology Specialist
Data scientist
Database administrator
IT Manager
Support Analyst
Database developer
A software tester, Engineer, Architect
Software Development Manager
Network engineer
Software / Application developer
Technical consultant
Uses Of Information Technology in today's society
We may observe the applications and role of information technology in numerous areas of our society:
Business
Computers have changed the face of business forever. Using information technology to run corporate departments efficiently is achievable with computers and software. Finance, human resources, manufacturing, and security all employ information technology. IT's role is critical.
Education
Technology allows teachers to keep up with new techniques and help students keep up with new technology like tablets, phones, computers, etc. Information technology not only benefits new students but also college dropouts.
Finance
IT allows traders and regular individuals to make online purchases. Computers keep track of all transactions and accounts at banks. Transactions and other deals are now faster and easier than ever.
Healthcare
The realm of medicine and health has greatly improved because to IT. Doctors may now easily transmit and receive information, check patients, and consult with other professionals. It also saves time on paperwork.
Security
Online transactions and keeping records of them are now safer than ever. Only management and system administrators have internet access to data. It prevents a random individual from checking. All this is feasible since the system passwords are secure. Only authorized personnel can access your data.
Communication
Globalization has increased due to technological advancements. The world is becoming smaller, and the global economy is intertwined. As people share ideas and information, linguistic and geographic barriers can be broken down.
Employment
IT has created new jobs. Job opportunities for programmers, hardware and software developers, systems analysts and web designers. IT experts now have thousands of new job opportunities because of IT.
Benefits of information technology in modern society
It has been a big change in our lives because of information technology. Everything is just a click away. So here is a list of the things that information technology can do for us, and there is a need for it in every field.
With modern IT, anyone can access the company's system from anywhere. The authority does not have to be in the office. They can also submit work from home. Easy access to the system has enhanced productivity without the individual being present in the workplace.
IT talents are in high demand in many fields. The demand allows IT experts to explore new areas and showcase their skills. Software and hardware development, web application design are all possible jobs in the IT area.
With the growth of information technology, education has embraced a modern approach to teaching and learning. The blackboard is a thing of the past. Teachers and schools use modern technology to educate kids. A computer with internet access allows pupils to learn new things and grasp topics better.
IT also aids patients. They can now consult doctors online. There are also several virtual healthcare programs accessible to help. Patients benefit from electronic health records and telemedicine.
Time and distance are no longer a hindrance in commercial activity because of information technology. Nowadays, trading is too simple. Both local and foreign merchants are available online.
Wireless connection has made news broadcasting much easier. It takes only a few seconds to get global news.
The internet on our phones, tablets, laptops, iPods, and other devices has given us endless entertainment options. Movies and music can be viewed on OTT.
Communication between people has never been cheaper, easier, or faster. We live in an age of instant communication. There are several web apps that provide these services.
We have seen and understood globalization through information technology. Today, the world is a one platform with no physical borders. Global citizens now exist.
FREQUENTLY ASKED QUESTIONS (FAQs)
What's the point of all this tech stuff?
Today's world requires information technology for faster communication, electronic storage, and record protection. Simply put, IT creates an electronic storage system to secure firm records. IT enables customer requests for safe maintenance files.
What role does information technology play in our day-to-day routines?
IT is vital in our lives because it helps us deal with daily changes. Technology facilitates progress and information exchange. IT exists to make tasks easier and to solve difficulties.
Is a job in IT a wise choice?
A career in IT offers job security, growth, and good compensation. A degree in IT does not just prepare IT professionals for a solid wage and job security.
Are there any specific requirements for a degree in IT?
A bachelor's degree in IT, computer science, or another tech-related field is required to become an IT professional. Every student must have a Bachelor of Science in IT.
What is the role of information technology in the school system?
Information technology facilitates global knowledge sharing. Today's IT allows not only students but also teachers to benefit and stay current. Information technology is critical for correct knowledge sharing, teaching, and learning.