7 Best Marketing Channels to Gain New Leads
There are several methods to reach your audience, each has its own benefits. Common methods include advertising, social media, and email marketing.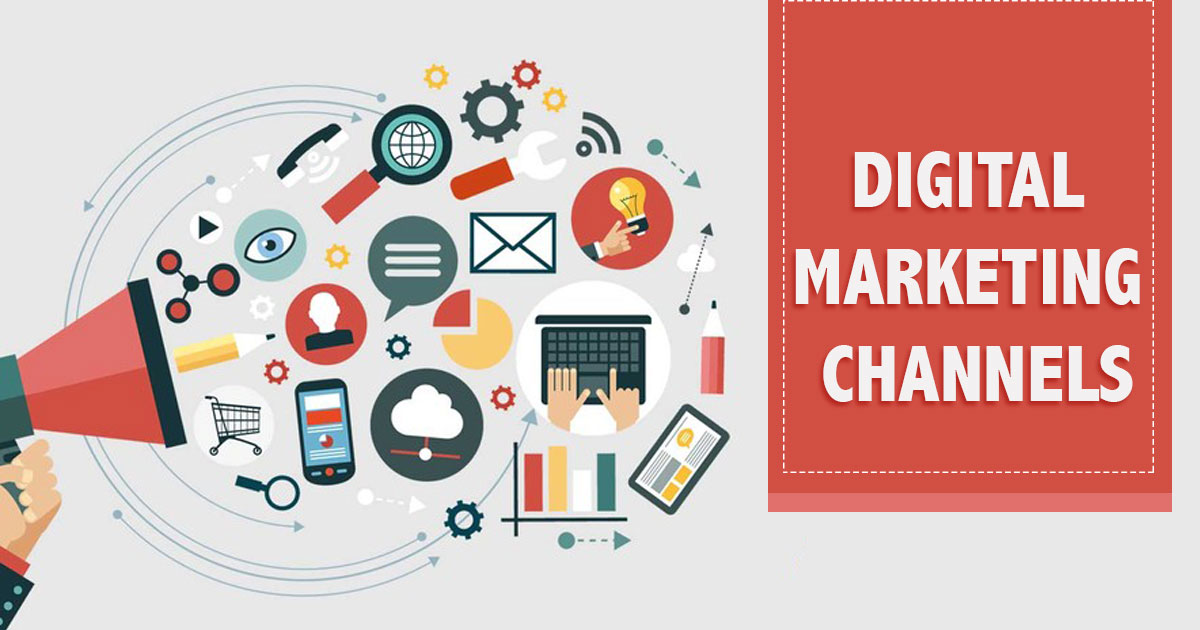 Best Marketing Channels to Gain New Leads
In order to generate qualified leads and convert more prospects into paying customers, there are a variety of marketing channels that you can use. There are many ways to reach your target market, and each has its benefits and drawbacks. Some common marketing channels include online advertising, email marketing, and social media. It's important to choose the channel that's best suited for your business and target audience.
1. Organic Traffic
Organic traffic is the traffic you get to your website without paid advertising. The main way to increase organic traffic is to create high-quality content that is shareable and keyword-optimized. This will help you rank higher in search engine results, making it more likely that people will find your website. Creating content can be time-consuming, but it's worth it in the long run. Organic traffic is the most valuable type because it's the most qualified.
2. Social Media
Social media is one of the most popular ways to reach potential customers. There are many social media platforms to choose from, and it's important to choose the right one for your business. Facebook, Twitter, and LinkedIn are popular platforms for businesses of all sizes. It's important to create a strong social media presence and to spend time optimizing your content for social media platforms. You'll reach a wider audience by targeting specific demographics by promoting your content on popular social media networks.
Additionally, Investing in an SMS API provider will help you reach your clients and other potential clients who you may have acquired via social media. You can simply send out mass text messages to keep them in the loop with new products and discounts.
3. Paid Advertising
Paid advertising is another effective way to generate leads. There are many different platforms for paid advertising, such as Google AdWords, Facebook Ads, and LinkedIn Ads. Paid advertising allows you to target specific demographics, and it's an effective way to reach people unfamiliar with your brand. As a marketing channel, paid advertising can be a great way to generate leads, but it's important to track your results to know what's working and what's not.
4. Events and Conferences
Events and conferences are great opportunities to reach potential customers and generate leads. By attending events and conferences, you'll have the opportunity to meet potential customers in person and establish personal relationships. It's important to choose the right event or conference to attend, as well as to have a well-designed booth or presentation. You'll want to ensure you have plenty of business cards and other marketing materials. In addition, events and conferences are great opportunities to network with other businesses and learn what they are interested in.
5. Podcasts
Although creating a podcast can be time-consuming, it can be a great way to reach a wider audience. Podcasts are becoming increasingly popular, and there are many different platforms to choose from. It's important to choose the right platform for your business and create high-quality content. Podcasts are a great way to build relationships with potential customers, share your expert knowledge, and establish yourself as an authority in your industry.
6. Referral Marketing
Referral marketing might be the most cost-effective way to generate leads for your business. A referral is when a satisfied customer recommends your product or service to someone they know. This is the most powerful marketing because it comes from a trusted source and is free. You might think that only big businesses can get away with not doing marketing, but that's not the truth. To be successful with referral marketing, businesses need to focus on providing excellent customer service and creating a positive customer experience.
7. Website Resources
Besides using blog posts and social media to share your story, you must create other pieces that nurture leads to your website. These pieces are referred to as middle-of-funnel marketing and entail educational resources targeting the customers. eBooks and white papers are two popular resources that can be used. Although they take time and effort to produce, they are essential in winning sales.
Closing Remark
With all the different marketing channels available, it can be difficult to know which is best for your business. By focusing on a few channels and optimizing your content, you'll be able to reach a wider audience and generate leads.