6 Benefits of Traveling Via Private Jet
Chartering is an awesome and a trendy way to utilize a private jet flight. They offer very comfortable and convenient luxury flights.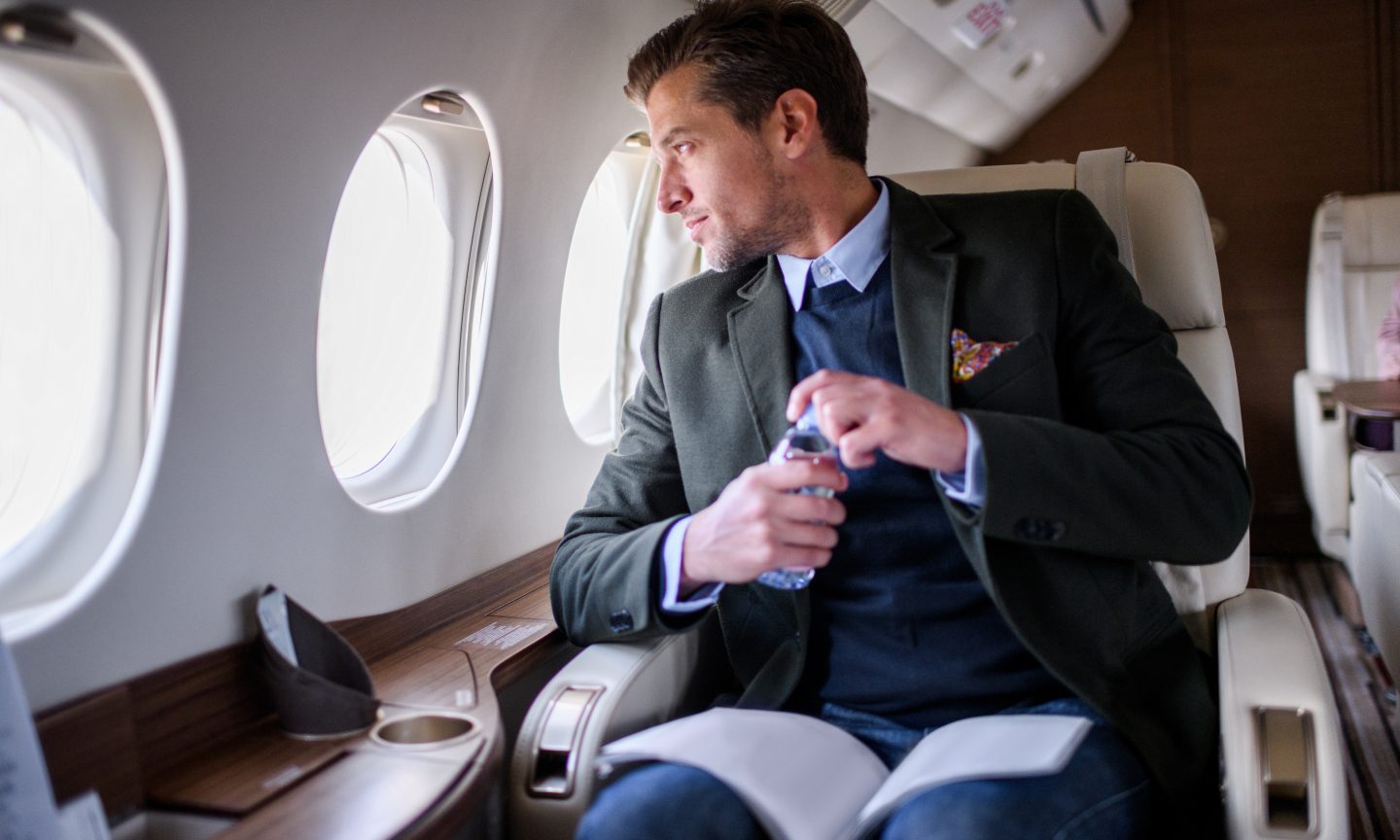 Traveling Via Private Jet
The popularity of chartering a private jet has continued to grow over the past couple of years. According to the latest data, there are over 700,000 flights scheduled each year.
The Joys of Chartering a Private Jet
If you've always wanted to travel in a private jet, then charter flights are a great alternative to commercial flights. They allow you to experience flying in private planes without breaking the bank. You can see the world in a luxurious fashion.
If you're still undecided about the private jet charter option, read below to learn more about its advantages.
1. Travel to Destinations Faster
One compelling reason why people consider chartering a private jet is that it allows them to travel to their destination much faster. Private flights can make your journey more efficient because you won't have to fight the crowds like when taking a commercial airliner.
Unlike other forms of transportation, you don't have to show up at an airport two hours before your flight departs. In some airports, your car can park right next to the plane, which means that you can board the aircraft directly from the apron.
If you're in a hurry, you can opt for a faster aircraft such as the G550. This plane can travel much faster and can cut down on your travel time by around two hours.
2. Have a Luxurious Experience
It's not uncommon for people to not like flying. There's a chance that the main reason they dislike flying is due to the discomfort that they experience during a traditional flight, such as the long waits and the lack of comfort.
Private jets are much more comfortable than traditional flights. They have plenty of room to spread out, and they don't have hundreds of people waiting to board. This eliminates some of the unpleasant elements of flying.
In addition to the usual services, private charter flights also come with additional transportation options. For instance, if you're planning on getting picked up from the airport, you can specify the type of vehicle that you want to use.
3. It's More Convenient with Flexible Flights
Compared to regular flights, chartering a private jet offer numerous advantages. These include more convenient and flexible travel arrangements, and the perks that come with them are unmatched.
One great advantage of chartering a private jet is that they provide a greater amount of leniency to those who are late. This means that if you're late, the plane will not leave without you. You can find you can charter a private jet with very little notice, as most of them are usually available within two weeks of a traveler's departure date.
4. It's Less Stressful
Getting on a plane can be a stressful experience, especially if you're traveling alone or with kids. In most cases, people feel exhausted before they even step foot on the plane. With jet charters, you can rest assured that you'll not have to deal with long lines or the lack of space. Unlike regular flights, chartering a private jet will not require you to exert as much effort in managing your time. They handle all of the details for you, and you'll receive notifications regarding your pick-up schedule.
5. It's More Private
One of the biggest complaints about flying is the lack of privacy. If you're in an economy class seat, you'll likely get to share the same space with a hundred or more people. While flying on a private jet, you'll have plenty of privacy, which makes it easier to work uninterrupted.
In addition, you can hold business meetings with your companions in the air, which eliminates the need for you to worry about being overheard. You'll have access to various tools, such as fax machines and computers, and you can start your meeting right after you board the plane.
6. Pets Can Fly, Too
Another issue that prevents many people from flying is the worry that their pet will be left in a crate for hours. No pet parent wants to have their animal left unattended for long periods.
Most private jets allow you to bring your pet with you in the cabin, which eliminates the need for you to worry about leaving them unattended for a long time. They'll also allow you to make requests for additional resources that will help your pet's comfort.
Final Thoughts
If you're considering chartering a private jet, you now have a good idea about the various advantages of this type of transportation. Most charter companies have flight options to meet any client's specific needs.